The Making of the Humanities II
Second International Conference on the History of the Humanities
Home | Call for Abstracts | Program | Registration | Venue | Contact
<![if !vml]>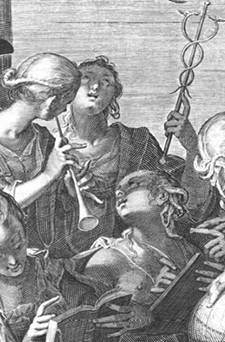 <![endif]>
21-23 October 2010, University of Amsterdam, Netherlands
Free for PhD students and other students!
The regular conference fee is 100 Euro, which has to be paid on site at the first day of the conference. The fee includes coffee, tea, simple lunch and drinks for each day, as well as a copy of the proceedings of the last conference (The Making of the Humanities. Vol. I: Early Modern Europe, Amsterdam University Press). There is no conference fee for PhD students and other students (please bring proof of student status), and they are welcome to join for drinks and lunch; a copy of the proceedings can also be bought at reduced price at the conference site.
Registration: Send an email no later than 30 September 2010 to HistoryHumanities@gmail.com with your name, affiliation and full address. Please also mention whether you want to join the conference dinner on Friday 22 October (50 Euros, to be paid on site – place of the dinner follows).
Accommodation: Speakers and participants are requested to find their accommodation via one of the links below. We strongly advise to book a hotel as soon as possible, as Amsterdam is major tourist attraction.
Hotels at walking distance to the conference venue (Doelenzaal):
Hotel Asterisk* (Den Texstraat 16, 1017 ZA Amsterdam)
NH Tropen* (Linnaeusstraat, 2c, 1092 CK Amsterdam)
Eden Lancaster Hotel* (Plantage Middenlaan 48)
Hotel Résidence Le Coin* (Nieuwe Doelenstraat 5, 1012 CP AMSTERDAM)
NH Amsterdam Center (Stadhouderskade, 7, 1054 ES Amsterdam)
NH City Centre Amsterdam (Spuistraat, 288-292, 1012 VX Amsterdam)
Swissôtel Amsterdam (Damrak 96, 1012 Amsterdam)
The Toren Hotel Amsterdam (Keizersgracht 164, 1015 Amsterdam)
Park Plaza Victoria (Damrak 1 - 5, 1012 LG Amsterdam)
Search engines for hotels:
http://www.nh-hotels.com/nh/en/hotels/the-netherlands/amsterdam.html
http://www.amsterdam.info/hotels/
Auspices: Netherlands Organization for Scientific Research (NWO), Institute for Logic, Language and Computation (ILLC)