The Making of the Humanities II
Second International Conference on the History of the Humanities
Home | Call for Abstracts | Program | Registration | Venue | Contact
<![if !vml]>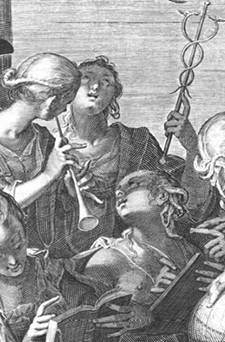 <![endif]>
21-23 October 2010, University of Amsterdam, Netherlands
Organized by the Working Group History of the Humanities
of the Huizinga Institute of Cultural History
This is the second of a biennially organized conference that brings together scholars
 

and

 historians of humanities disciplines to draw the outlines for a comparative history
 

of

 the humanities. Although there exist histories of single humanities disciplines, 
a

 comparative history would satisfy a long-felt need, and fill a conspicuous
 

gap

 in intellectual history.
. 
The first highly successful conference, held in 2008, discussed the early modern
period

. The theme of this year's meeting is From Early Modern to Modern Disciplines, 
focusing

 on the period 1600-1900. Topics include all aspects of the history of philology, 
linguistics

, rhetoric, musicology, literary theory, historiography, art history, archeology and 
other

 humanities disciplines, with an emphasis on their interrelations.
Call for Abstracts
Auspices: Netherlands Organization for Scientific Research (NWO), Institute for Logic, Language and Computation (ILLC)